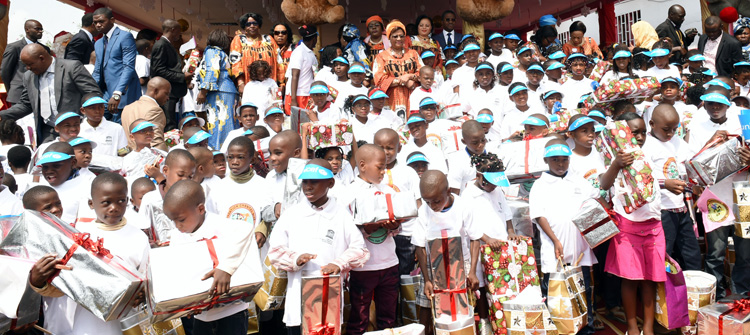 The First Lady Madam Chantal BIYA was represented at the Christmas tree-lighting ceremony organised at the Chantal BIYA Foundation by Madam Marcie NIAT, the wife of the President of the Senate. Children and women hospitalised at the Foundation, children from some social centres and schools in Yaounde were showered with Christmas gifts offered by Mrs. Chantal BIYA.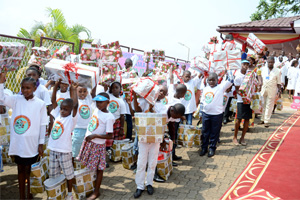 The event this year coincided with the 20th anniversary of humanitarian activities of the Foundation that has brought joy and comfort to so many children in the nation's capital and beyond. In attendance were some members of government, the diplomatic corps, members of the Circle of Friends of Cameroon (CERAC), the Secretary General of the Foundation Madam Habissou Bidoung and the Director of the Mother and Child Centre, Professor Paul Koki Ndombo.
The representative of the First Lady went to all the wards placing gifts on the beds of the sick children. She also visited the Luc Montagnier Pavilion and the Children First Centre where she put a sudden smile on the faces of all the children.