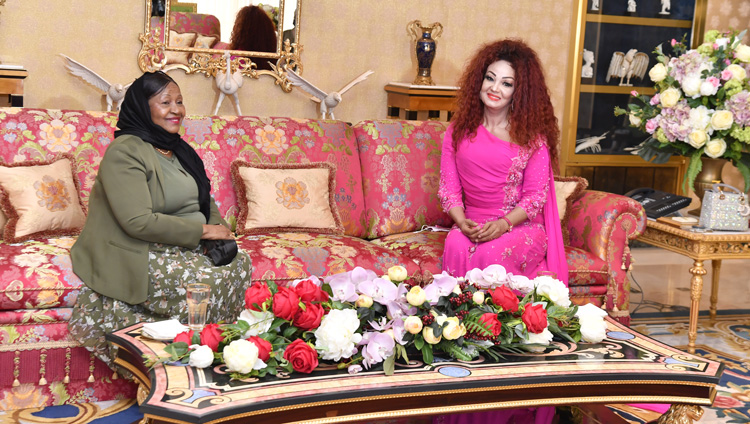 Mrs Ambari Daroueche, First Lady of the Union of Comoros was received in audience by Mrs Chantal BIYA at the East Wing of the Unity Palace on 10 January 2022.
Both personalities used the one-hour meeting to establish a bond and find avenues for possible collaboration to assist vulnerable persons.
The high-level guest is in Cameroon with her husband – President Azali Assoumani – to galvanise the national football team of Comoros that is participating in the 33rd edition of the Africa Cup of Nations (Total Energies AFCON 2021). The country will face Gabon tonight and shall enter the annals of history (first ever participation for the Coelacanths).