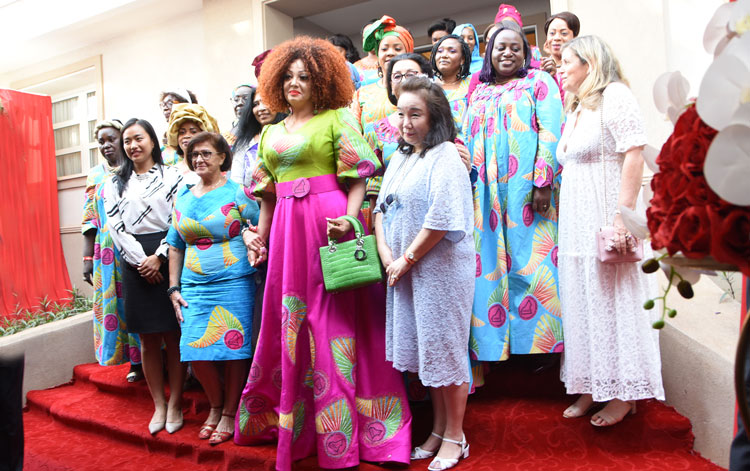 Members of the Circle of Friends of Cameroon (CERAC) have reiterated their unwavering engagement in their long drive to provide assistance to the underprivileged and the suffering strata in 2023. Their renewed determination was disclosed on 13 January 2023 during the association's 29th General Assembly that held in Yaounde under the auspices of its founding President – First Lady Chantal BIYA.
The event was marked by intense discussions and brainstorming, which were moderated by Madame Grace Dion Ngute, General Coordinator of CERAC. She announced that 40 projects and activities have been earmarked for 2023 including: humanitarian assistance to needy people in localities where CERAC has not yet acted; improving access to quality health care; sensitise national and international opinion on the plight of the population; maintain the spirit of mutual aid among members; cultivate and strengthen bonds of friendship between Cameroon and the international community; and modernise the working framework of CERAC.
Four key activities have been programmed. These include: the production of fabrics for the 25th anniversary of CERAC; the production of CERAC facemasks; the preparation of CERAC evaluation leaflets, and the purchase of a generator for the CERAC Head Office.
An assessment of 2022 projects indicate that CERAC recorded a satisfactory execution rate of its plan of action that stood at 86%.
Mrs Chantal BIYA was present at the second phase of the confab. She communed with and presented gifts to 20 children from the "Living Grace Orphanage" – Efoulan. This was followed by family photographs with special guests and each CERAC member present at the occasion.
The attendees were thrilled by several musicians such as Toto Guillaume, Ben Decca, Amel Diamant, Ridimz, Jacky Kingue, Niara la Bliss, Mola Mongobe and Brice Band.