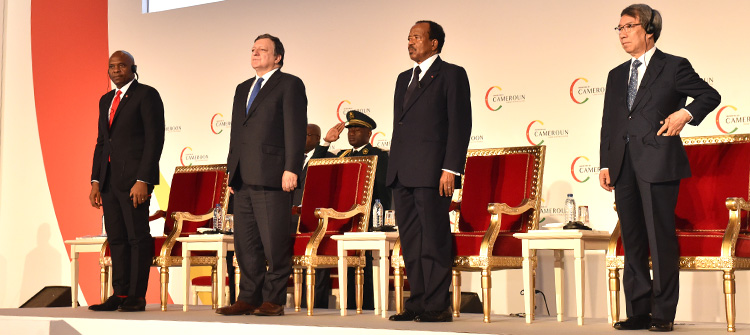 The President of the Republic His Excellency Paul BIYA has once more called on national and international investors to seize the opportunity and participate in the development of Cameroon. The Head of State made the call at the opening ceremony of the International Economic Conference taking place in Yaounde on 17 – 18 May 2016.
Other key note speakers at the event included the former President of the European Union, José Manuel BARROSO; former Korean Prime Minister, Dr. Un-Chan CHUNG; and the President of the UBA Bank Group, Mr. Tony ELUMELU. The Government Delegate to the Yaounde City Council made a welcome speech on behalf of the citizens of the capital city.
The two day conference is an occasion to sell the huge economic potential to investors from various parts of the world so as to boost the level of economic activity in the country. The opening session was followed by round table discussions. Other more intimate sessions will take place that will involve meetings with investors who can seal concrete deals with private or public entities for projects that a mature and ready for financing.