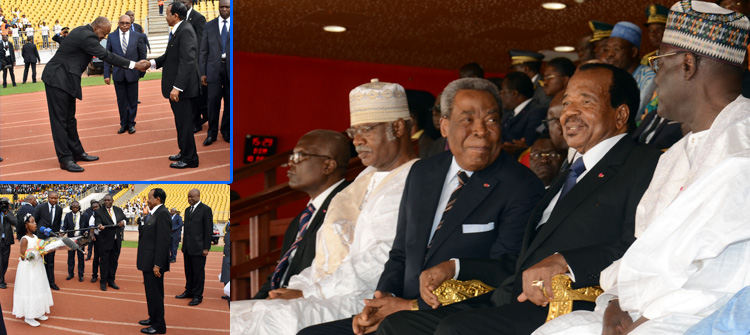 New Stars of Douala have been crowned champions of the 58th edition of the Cameroon Football Cup by the President of the Republic, His Excellency Paul BIYA. This was after a 1-0 victory over "Union des Mouvements Sportifs" (UMS) of Loum, on 10 December 2017, at the Yaounde Omnisports Stadium.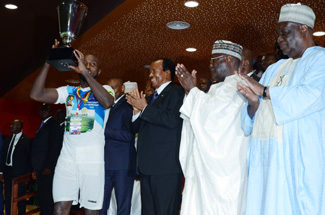 24-year-old Alain Roland Nandjou Nganle scored the lone goal at the 43rd minute of the match to seal New Stars' first-ever title in the tournament.
The Head of State, who received a standing ovation upon arrival at the stadium, handed other trophies to the champions of single and collective sports disciplines to mark the end of the 2017 sporting season in Cameroon.
This year's ceremony was characterised by a spectacular choreographic parade, which showcased Cameroon's cultural diversity with messages for peace, unity, fraternity and stability.