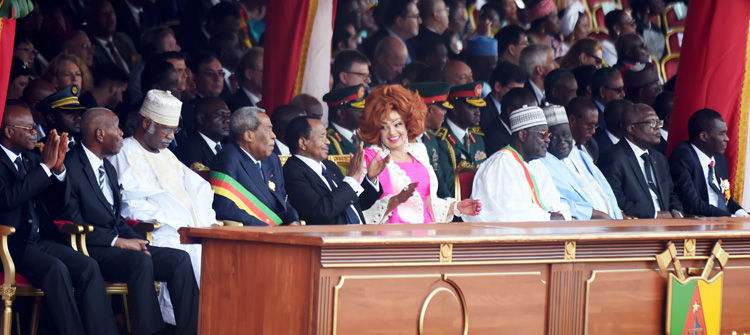 The President of the Republic, Commander-in-Chief of the Armed Forces, His Excellency Paul BIYA has presided over the military and civilian parades marking the 46th edition of Cameroon's National Day.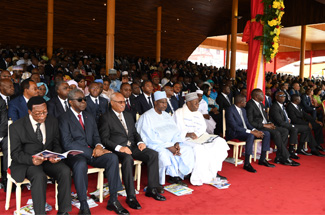 Festivities this year were organised under the theme: "Cameroonian citizens, let us remain united in diversity and preserve social peace, for a stable, indivisible and prosperous Cameroon."
The military parade, commanded by Brigadier General Joseph Nouma, was preceded by a formidable display of discipline and loyalty from a special detachment of Nigerian Forces. They were President Paul BIYA's guests of honour, to showcase the excellent bilateral relations between the Republic of Cameroon and the Federal Republic of Nigeria.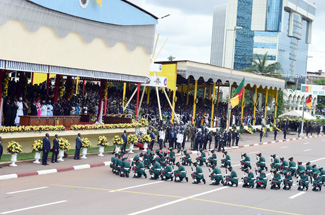 Various units of the Army, the Gendarmerie, the Police and Customs servicemen as well as retired defence and security officers took turns to display a disciplined and orderly parade.
Pupils of primary schools, students of secondary and university institutions as well as members and sympathisers of political parties with representation at the lower and upper houses of the parliament were equally part of the march-past. All the participants in the march-past clamoured for peace and unity throughout the national territory.
The highly-colourful day ended in Yaounde with the traditional State Banquet offered by the Head of State H.E. Paul BIYA and his wife – Mrs. Chantal BIYA at the Unity Palace.