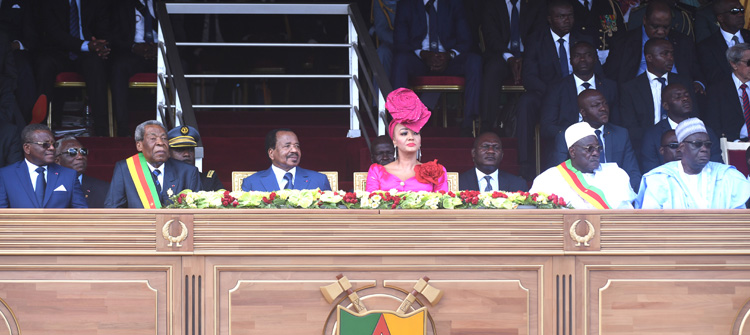 Cameroonians from all walks of life have celebrated the 47th edition of the National Day, with the main military and civilian parades which took place at the 20th May Boulevard in Yaounde. It was presided over by the President of the Republic, Commander-in-Chief of the Armed Forces, His Excellency Paul BIYA.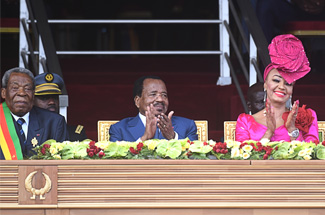 This year's National Day was celebrated under the theme: "Unity in diversity, a major asset of the Cameroonian people in their determined move towards emergence." Activities in the nation's capital opened with a four-minute carousel ("Drums of Unity") performed by the National Gendarmerie Band.
It was followed by the passage of a special contingent of 160 Congolese paratroopers – guests of honour of the Head of State. Their symbolic regal steps were highly appreciated by all and sundry.  The Republic of Cameroon and the Republic of Congo share long lasting and fraternal diplomatic relations. Thus, it was an occasion to highlight and consolidate these excellent ties.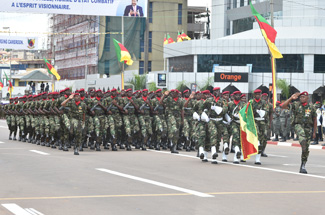 Cameroon's Defence and Security Forces marched along the grandstand with discipline. They also pledged their loyalty to the Head of State who was presiding over the first 20th May march-past in the mandate of "Great Opportunities".
The orderly military parade was commanded by Brigadier General Assoualai Blama, Commander of the 41st Motorised Infantry Brigade.
Meanwhile, the grand civilian parade that closed the event, witnessed the participation of pupils, students and sympathisers of political parties – with representation at the parliament. These groups conveyed striking messages through patriotic songs, which hinged on the promotion of living together and the indivisibility of Cameroon.
One of the key moments of the civilian march-past was the passage of the Under-17 football Lions, winners of the Africa Nations Cup.
This scintillating day culminated with a sumptuous State Banquet offered by the Head of State and his wife – Mrs Chantal BIYA at the Unity Palace.