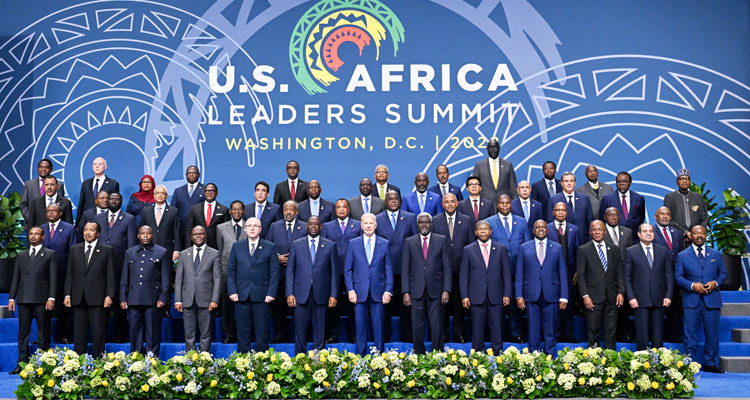 The last day of the second U.S.-Africa Leaders Summit in Washington D.C. was characterised by high-level discussions. President Paul BIYA granted an audience to His Excellency Umaro Sissoco Embaló of Guinea-Bissau on the sidelines of the event.
Two major sessions were held at the Washington Convention Centre on 15 December 2022. Leaders examined multiple mechanisms that could facilitate partnerships towards the realisation of the African Union's Agenda 2063. President Joe BIDEN seized the opportunity to call for the AU to join the G20 as a permanent member.
The leaders equally exchanged on issues aimed at promoting food security and food systems resilience especially with the challenges created by the ongoing conflict between Russia and Ukraine.