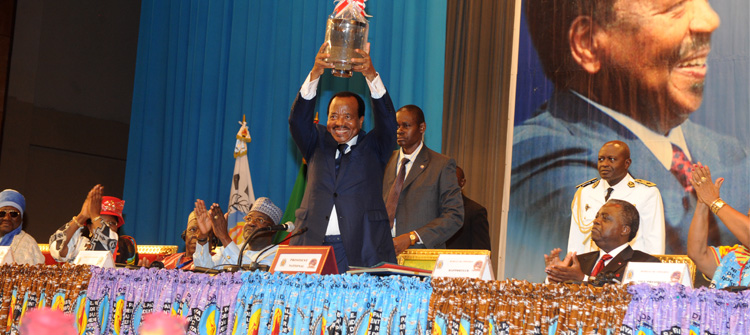 6 November 1982 to 6 November 2014. President Paul BIYA came to power thirty two years ago and so started the New Deal era in Cameroon. As Cameroonians commemorate this historic event all over the national territory, one can look ahead with confidence.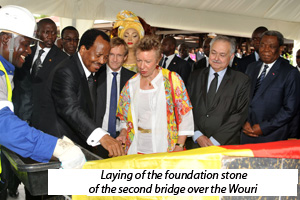 Confidence in the brighter future that awaits the emerging Cameroon, as can be seen by the number of major projects that are ongoing at the moment: infrastructure projects such as the Kribi deep seaport, the second bridge on the Wouri River, the extension of the railway line to Chad, several road construction projects; hydroelectricity projects at Lom Pangar, Mekin, Memve'ele, Menchum, Kpep, Nachtigal, etc.; huge mining projects such as diamond, cobalt, gold and the Mbalam and Nkout iron ore.
Confidence that the peace that has reigned in the country for the past 32 years will continue despite the chaos in the Central African Republic that has poured many refugees into Cameroon and the Boko Haram insurgency that has ravaged the Far North Region of Cameroon for some months. The Head of State vowed total war to eradicate this terrorist movement and has so far marched words with action, thus enabling our Armed Forces to repel the frequent attacks which had been rocking the villages and suburbs of the towns of the northern regions.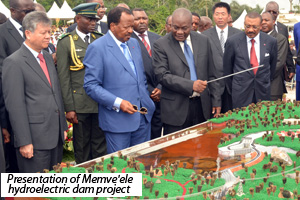 Cameroon has made several advances in the social domain, with 8 State universities, thousands of secondary and primary schools, four reference hospitals, many regional and district hospitals, public buildings for various ministerial departments, just to name a few. In the sports domain, the setting up of sports infrastructure has picked up in the last few years with construction of a stadium in Limbe and another in Bafoussam. With Cameroon slated to host the female African Cup of Nations and the male African Cup od Nations in 2016 and 2019 respectively, hands are all on deck to ensure a rapid construction of more sports and related infrastructure so that these two continental events can take place in grand style.
To sum it up, Paul BIYA the architect of modern Cameroon, is making sure that the country is safe and peaceful so that the Greater Accomplishments can be implemented and thus propel Cameroon to emergence.