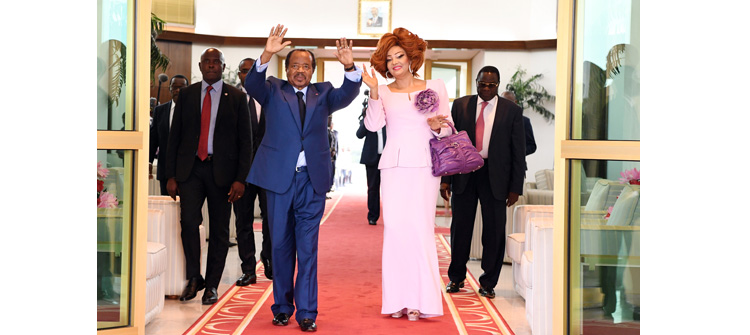 The President of the Republic, His Excellency Paul BIYA and wife - Mrs Chantal BIYA are back in Yaounde. They arrived on 25 August 2018 at the Nsimalen International Airport after a brief private stay in Europe.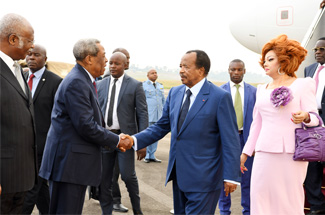 The Presidential Couple received an enthusiastic reception from top administrative and military officials, traditional dance groups, and members of the ruling CPDM political party. They cheerfully responded to the warm welcome with smiles and waves.
H.E. Paul BIYA granted six important audiences at the Presidential Pavilion. He discussed with the Senate President; the Prime Minister, Head of Government; the Secretary General of the Presidency of the Republic; the Delegate General for National Security, the General Manager for External Research, and the Secretary General of the CPDM.
First Lady Chantal BIYA equally met simultaneously with the spouses of the Head of State's close collaborators in an adjacent room.