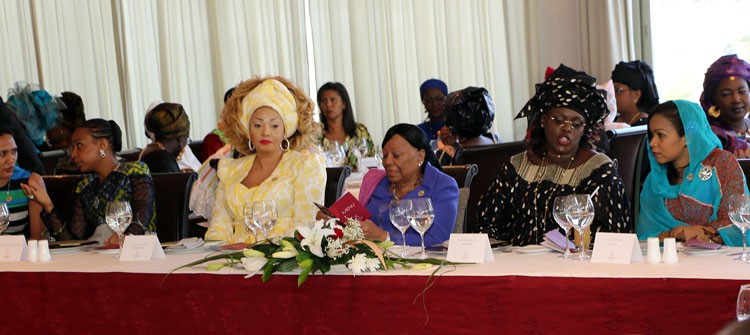 After attending the solemn opening ceremony of the 15th Summit of Heads of State and Government of the Francophonie at the Abdou Diouf International Conference Centre in Dakar, Mrs. Chantal BIYA and the wives of the other Heads of State and Government present then honoured the invitation extended to them by the Senegalese First Lady Marième Faye Sall, to a special meal prepared for them.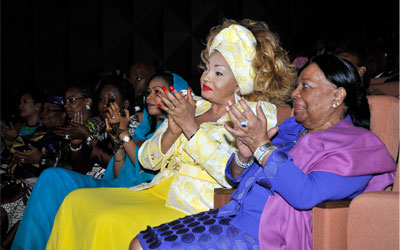 They were warmly received at the entrance of "Le Terrou-BI" Restaurant, in a high end neighbourhood of Dakar, by Madam Marième Faye Sall.
Those present at the meal were the First Ladies of Senegal, Mali, DR Congo, Madagascar, Chad and Cameroon, as well as other leading women of the Francophonie. In all over 100 places were set, including 25 for the table of honour.
This dinner was an occasion for the First Ladies of the Francophonie to express their gratitude to Madam Elizabeth DIOUF, who was once the First Lady of Senegal and to her husband, President Abdou DIOUF who did a wonderful job at the helm of the Francophonie for over 12 years.
The dinner was equally an occasion for the First Ladies to appreciate the culinary richness of West African food and the cultural diversity of Senegal.