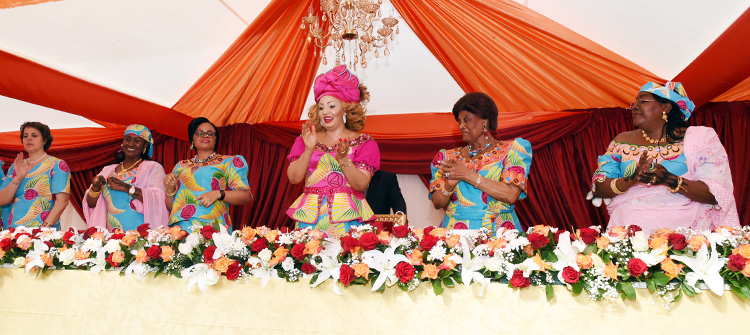 The First Lady Mrs. Chantal BIYA, Founder and President of CERAC presided over the 22nd General Assembly on Wednesday 17 December 2014, in the presence of the Coordinator General Mrs. Linda YANG, executive bureau members and members of the national and diplomatic wings of CERAC.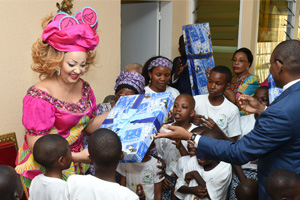 Like in preceding years, CERAC successfully carried out its commitments in the domains of health, the fight against diseases, education, support to rural women, support to vulnerable persons and access to potable drinking water. The influence of CERAC and the solidarity of the association was felt throughout the year in all corners of the nation.
It was therefore on a note of satisfaction that the 22nd general assembly ended following two hours of intense discussions on the various reports of activities. 
The achievements of the year just ended are once more the trademark of the kindness of Madam Chantal BIYA, as was pointed out by the General Coordinator Mrs. Linda YANG, who declared in her closing remarks that Mrs.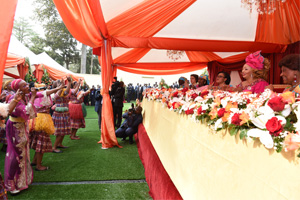 Chantal BIYA was a major asset, an opportunity for Cameroon, a gift from heaven. She prayed the good Lord to grant her long life and to her illustrious Husband, President Paul BIYA.
The programme also included handing over gifts to orphans living in Yaounde and receiving some people in audience.
The second part of the programme was a meal that was shared with all the members of CERAC. Several Cameroonian artists performed at the occasion, including Messi Ambroise, Dora Decca, Amma Pierrot, Sergio Polo, X Maleya, Mani Bella and a host of others.