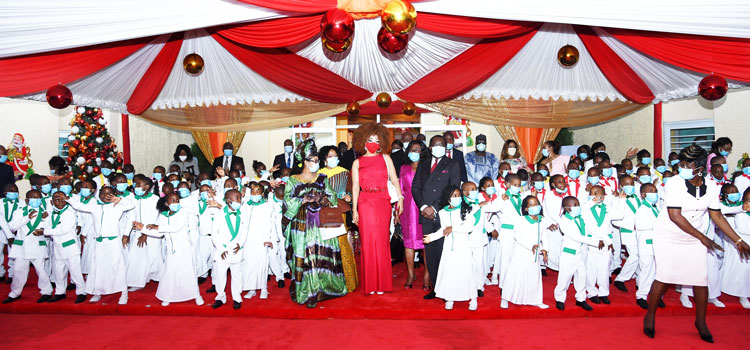 Mrs Chantal BIYA offered Christmas gifts to pupils of "Les Coccinelles" School Complex of the Unity Palace on 23 December 2020 in strict respect of COVID-19 safety measures.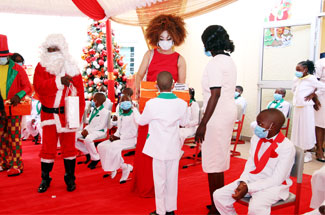 Like in previous years, the beneficiaries sang a couple of Christmas carols, recited poems, presented sketches, and danced to the rhythms of artistes such as Vanister, DJ Kerozen, Innoss'B, Iris W. Bray and Cecile Gaelle. They also staged a ballet with beats from the popular "assiko" dance.
This year's ceremony was marked by the presence of Cameroonian writer Djaili Amadou Amal – winner of the "Prix Goncourt des Lycéens 2020" and the "Prix Goncourt Choix de l'Orient 2020".