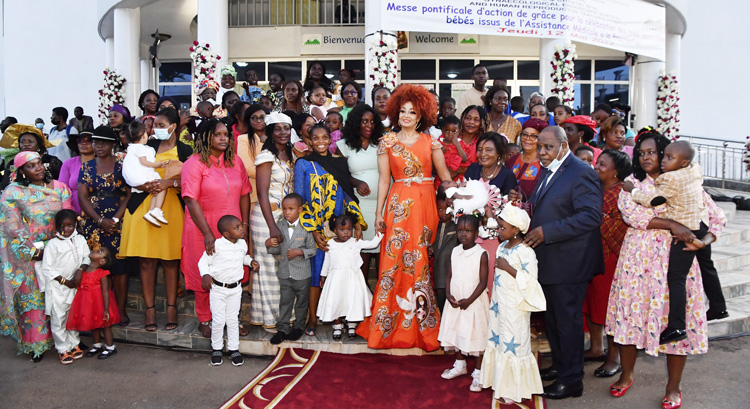 The First Lady of Cameroon and the staff of the Gynaecological Endoscopic Surgery and Human Reproductive Teaching Hospital (CHRACERH) have celebrated God's gift of life with the families of 300 babies delivered through Assisted Reproductive Technology (ART).
This was during a thanksgiving Pontifical Mass presided at by His Grace Jean Mbarga at the Yaounde-based centre on 12 May 2022. The metropolitan archbishop of Yaounde blessed President Paul BIYA and his spouse First Lady Chantal BIYA. He commended their firm commitment aimed at putting a smile on the faces of many who now enjoy God's grace of parenthood.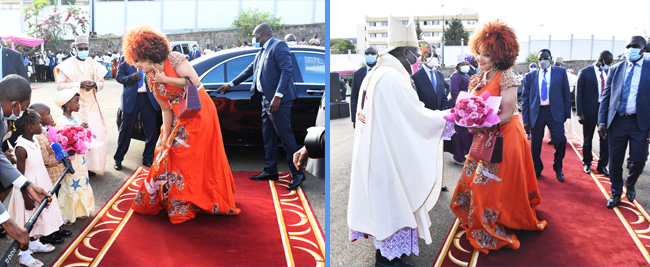 The mass was marked by the baptism of three kids born at CHRACERH, and words of prayer and encouragement from a pastor and an imam.
Professor Jean Marie Kasia, Director General of CHRACERH, in a welcome speech, acknowledged the unceasing support received from the Presidential Couple since the inception of the gigantic project that has wiped the tears of many parents who were once suffering from the fangs of infertility. He announced that the medical team of CHRACERH has as target – the delivery of 500 babies by 2025.
Mrs Chantal BIYA shared a moment with the children at the end of the religious service and distributed multiple gifts. She also made a tour of the hospital centre with guests before her departure.