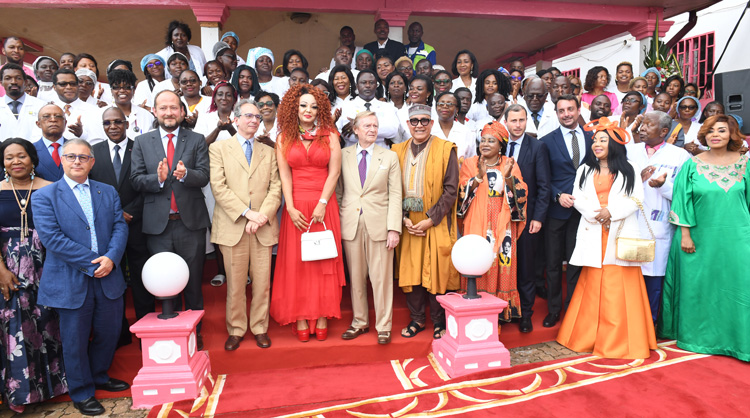 The Grand Hospitaller of the Sovereign Military Order of Malta, Fra' Alessandro de Franciscis has announced the willingness to deepen cooperation ties with the Chantal BIYA Foundation on the diagnosis and treatment of childhood cancer in Cameroon.
He made the revelation on 5 June 2023 in Yaounde during a visit to the paediatric oncology unit of the hospital in the presence of its Founding President, First Lady Chantal BIYA.
Fra' Alessandro de Franciscis acknowledged the staff's high sense of professionalism throughout the 23-year partnership – 66% survival rate, and the modernity of the hospital's mother and child care unit. He equally appreciated the availability and generosity of Mrs Chantal BIYA – whose presence at a charity gala dinner organised on 3 June 2023, helped to boost participation and donations; earmarked for the execution of the order's projects in Njombe Penja and Mokolo.
The First Lady led the august visitor and his delegation during a tour of the hospital wards and emergency unit of the mother and child care centre. This was marked by a warm communion with the patients and hospital staff from the Chantal BIYA Foundation.