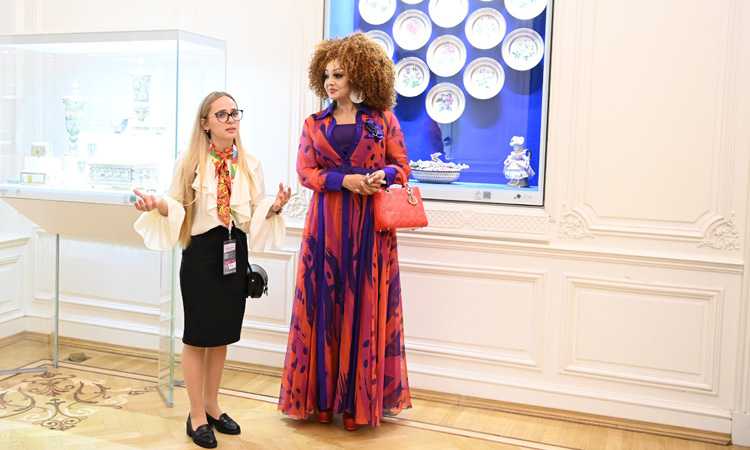 The spouse of President Paul BIYA was part of a spousal tour organised on the sidelines of the second Russia-Africa summit on 28 July 2023.
Mrs Chantal BIYA visited three important sites in St. Petersburg: the Fabergé Museum, the Peterhof Palace and the Neva River - aboard a boat. She was visibly satisfied throughout the guided tour, which was a reflection of her activities in Cameroon - the preservation of cultural heritage and the promotion of tourism.

The First Lady has respected all her appointments since her arrival in Russia.

She also accompanied President Paul BIYA last evening to a Welcome Reception offered by President Vladimir Putin to the heads of delegations.