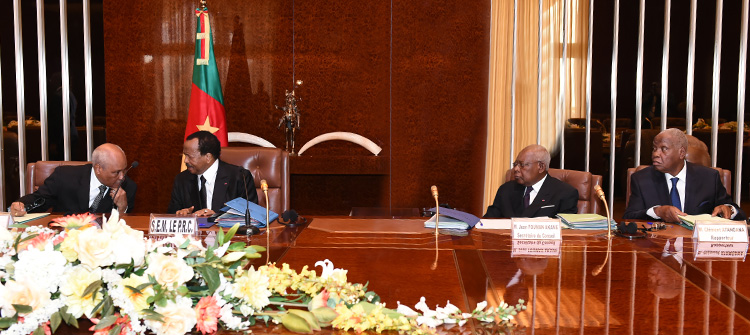 The body that handles the careers of magistrates and higher judicial officers met at Unity Palace on Thursday 18 December 2014 with President Paul BIYA presiding over the deliberations that lasted over five hours.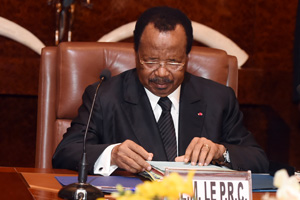 The members of the Council arrived Unity Palace this morning by 10 am, alongside some magistrates whose disciplinary files were to be examined at the session, accompanied by their lawyers. Notable amongst the members of the Council was the Vice President, Mr. Laurent ESSO, Minister of State for Justice and Keeper of the Seals, as well as Mr. Jean Akame Mfoumou, the Secretary of the Council.
The agenda of the sitting included an examination of disciplinary files, the promotion of magistrates, the transfer and posting of magistrates for the years 2012, 2013 and 2014.
Speaking to the press at the end of the sitting, the Minister of State and Keeper of the Seals Mr. Laurent ESSO declared that the Council had made proposals to the Head of State who will take the final decision on the issues that were discussed.