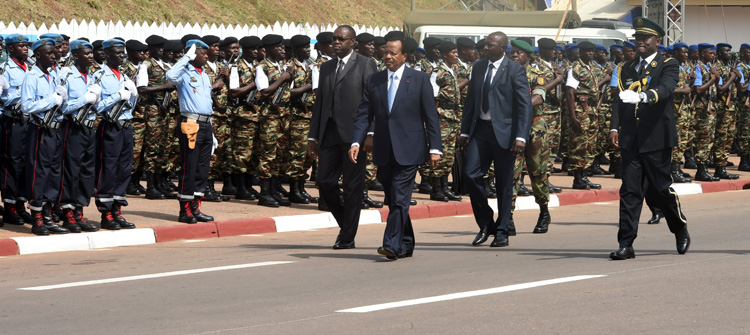 The Head of State His Excellency Paul BIYA presided over a bright and colourful march past in Yaoundé to celebrate the 43rd edition of the National Day. A special detachment of troops from Chad took part in the military parade which took place this year under the theme: "Defence forces and the Nation's vital forces: Acting in synergy to meet security challenges and preserve peace and stability in Cameroon and Central Africa".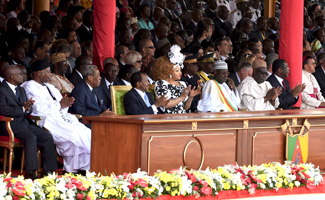 Things started in full swing on the arrival of the Head of State at the 20th May Boulevard at 10 a.m. The military honours were given to the President of the Republic, followed by the military parade. All the various defence and security forces took turn to display their discipline and marching skills. The motorised units then came at the end of the military parade.
The civilian march past as usual began with children of the primary school, followed by secondary schools, professional institutions, higher education and political parties. The political parties turned the event into a show of force, as the major opposition parties tried to limit the dominance of the ruling CPDM party, who had the highest turn out to maintain their leadership role on the political scene.
The venue of activities will shift in the evening to Unity Palace as President Paul BIYA and Madam Chantal BIYA will be hosting thousands of guests for the National Day reception that will take place in the main banquet hall and the gardens of Unity Palace. Fireworks display later in the night will mark the end of the festivities.