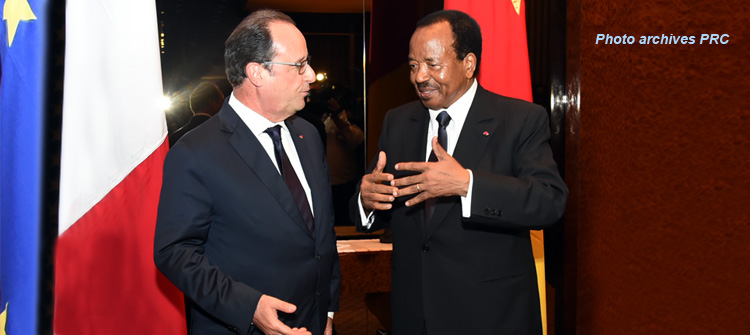 Following the terrorist attacks that hit Paris on Friday 13 November 2015, the President of the Republic His Excellency Paul BIYA has declared his firm support to President François HOLLANDE and the people of France.
In a condolence letter sent to the French President, the Head of State wrote that it was with great consternation and deep emotions that he learnt of the cowardly and barbaric terrorist attacks that occurred in Paris on 13 November 2015.
President Paul BIYA categorically condemned these attacks on innocent civilians in very strong terms.
The Head of State further assured the French President of the total support of all Cameroonians to him, the French Government and the French people who are facing such sad moments. The President also had a soft mind for the victims, while expressing his condolences to the bereaved families.
President BIYA then reassured his French counterpart of his availability and determination to continue the ruthless fight against the terrorists and their obscure ideologies.