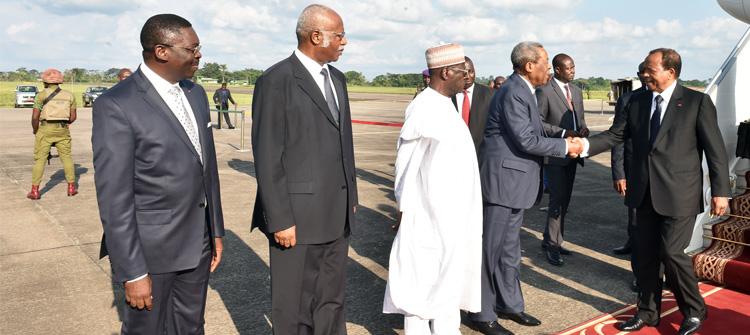 After a brief stay in Europe, the President of the Republic His Excellency Paul BIYA returned to Cameroon on 25 June 2016.
The Head of State was received at the foot of the plane by the President of the Senate, Marcel NIAT NJIFENJI; the Speaker of the National Assembly, CAVAYE YEGUIE DJIBRIL; the Prime Minister Head of Government, Philemon YANG and the Minister Secretary General at the Presidency of the Republic, Ferdinand NGOH NGOH.
At the Presidential Lodge of the Nsimalen International airport, President Paul BIYA was also greeted by another group of senior state personalities.
The Head of State equally granted brief audiences to the four personalities who welcomed him at the foot of the plane before taking a motorcade ride to Unity Palace.