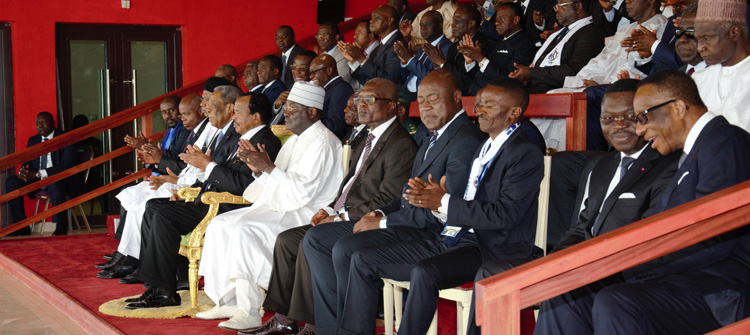 President Paul BIYA has awarded trophies and medals to the champions of 45 sports disciplines at a ceremony to mark the end of the sports season in Cameroon on 30 October 2016 at the Yaounde Omnisports Stadium.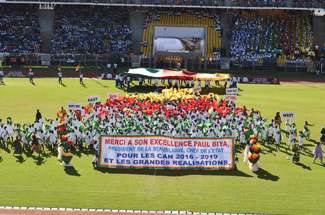 The event started with the President of the Republic presiding at the 57th edition of the Cameroon Cup Final between Apejes of Mfou and Bamboutos of Mbouda. Apejes won the match by two goals to zero in the presence of over 40,000 spectators who gathered at the renovated stadium.
Meanwhile, a colourful cultural parade with messages of peace, unity, harmony, and national integration was used by the sporting movement to thank H.E. Paul BIYA; whose special involvement facilitated Cameroon's chances to host the 2016 and 2019 Africa Nations Cups in the female and male categories respectively.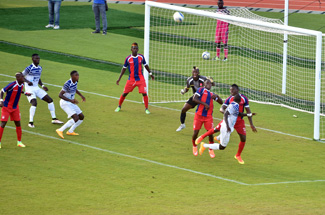 In attendance also was the President of the Senate, Marcel NIAT NJIFENJI; the Speaker of the National Assembly, CAVAYE YEGUIE DJIBRIL; Prime Minister Philemon YANG and several Members of Government, Senators and Members of Parliament.
The Minister of Sports and Physical Education Ismaïl BIDOUNG MKPATT, the main organiser of the event, gave the kick-off at the start of the thrilling encounter.
The finals of the Cup of Cameroon was an opportunity to test the functionality of the stadium before the female AFCON that is scheduled to begin on 19 December in the same venue.