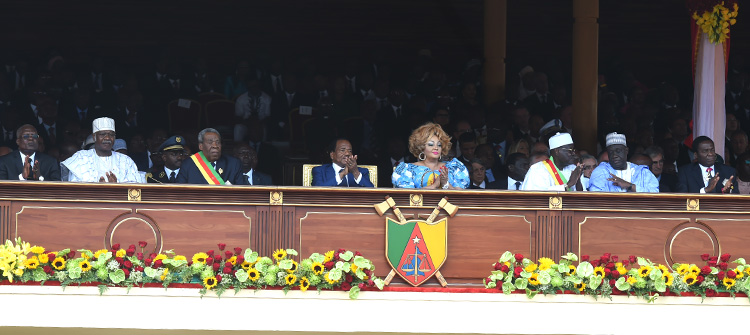 The President of the Republic of Cameroon, His Excellency Paul BIYA has presided over a military and civilian march past to commemorate the 45th edition of the National Day.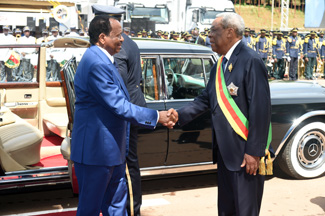 The Commander-in-Chief of the Armed Forces was at the 20th May Boulevard – Yaounde on 20 May 2017 to witness the spectacular parades.
Each faction of the Cameroonian Armed Forces participated in this year's military parade under the command of Brigadier General Ezo'o Mvondo Simon. He was assisted by Colonel Enow Eyong Joseph.
Meanwhile, pupils and students sang patriotic songs on the preservation of peace and unity. Political parties also showed their will to respect republican institutions and maintain social cohesion. Members and sympathisers of the ruling CPDM exhibited their might with special tributes to President Paul BIYA.   
The First Lady, Mrs. Chantal BIYA attended the two-hour event, which was placed under the theme: "Army and the nation in full synergy for a Cameroon, united in its diversity and devoted to the ideals of peace, stability and prosperity".
The climax of the day, was a State banquet organised by the Presidential Couple at the Unity Palace.