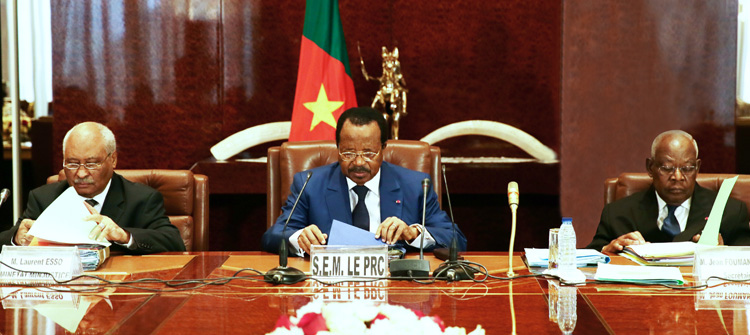 The President of the Republic of Cameroon, His Excellency Paul BIYA has presided over a solemn session of the Higher Judicial Council. The nine-man council met at the Unity Palace on 7 June 2017.
New members were sworn in prior to the start of deliberations.
This was followed by an in camera plenary. Seven cases of indiscipline in the magistracy were examined, while recommendations for the promotion and appointment of magistrates were submitted to the Head of State. The integration of pupil magistrates from the National School of Administration and Magistracy (ENAM) was equally scrutinised.