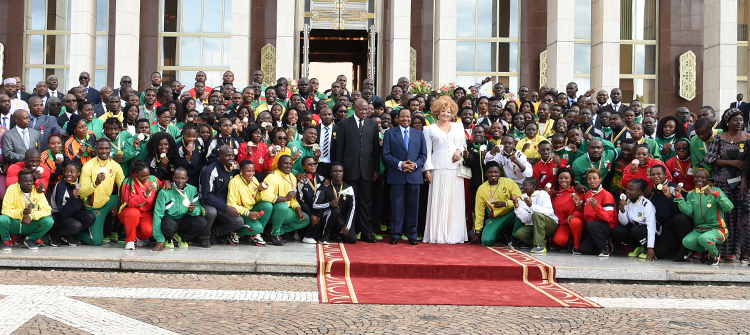 The President of the Republic of Cameroon, His Excellency Paul BIYA has pledged to personally steer preparations linked to the successful organisation of the 2019 African Cup of Nations (AFCON).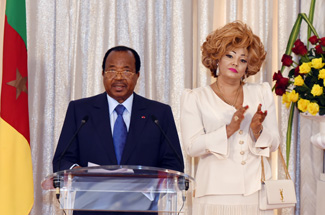 Cameroon's number one sportsman made the reassuring declaration on 10 August 2017 at the Unity Palace during a ceremony organised by the Presidential Couple to salute Cameroonian athletes who won medals in recent international competitions.  
The Head of State later decorated a 161-man delegation comprised of the athletes, their trainers, and the journalists and technicians who covered tournaments such as the Francophonie Games and the Islamic Solidarity Games. The medals were distributed as follows: Knights of the Order of Valour (28); Knights of the Order of Merit (34); First Class Order of Merit in Sports (38); and Second Class Order of Merit in Sports (60).
A representative of the laureates thanked President Paul BIYA and First Lady Chantal BIYA for their constant support. He emphatically asserted that the Presidential Couple is a perfect example of "true promoters" of sports in Cameroon.