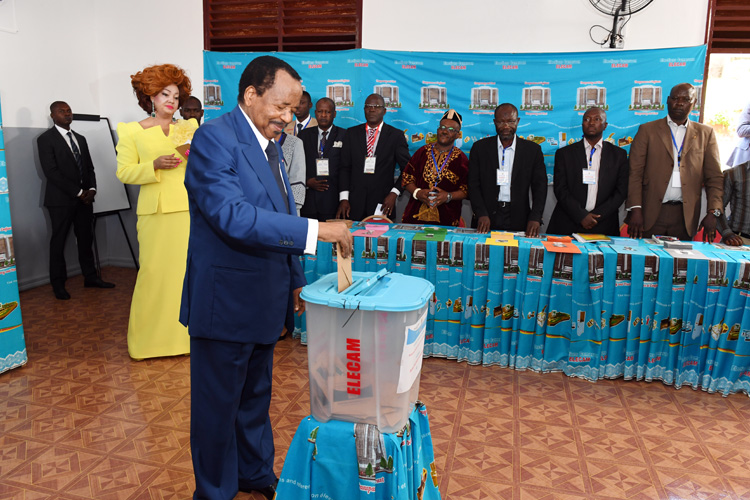 The incumbent President of the Republic, His Excellency Paul BIYA cast his vote in the 2018 presidential election at the Government Bilingual Primary School Bastos on 7 October by midday. First Lady Chantal BIYA voted immediately after her husband.
As usual, H.E. Paul BIYA made a statement before his departure to the Unity Palace. He said he was happy after fulfilling his civic duty.
The Head of State congratulated Cameroonians who exuded a high sense of serenity throughout the campaigns. He expressed hope that citizens will guard the same composure after the official release of the results.