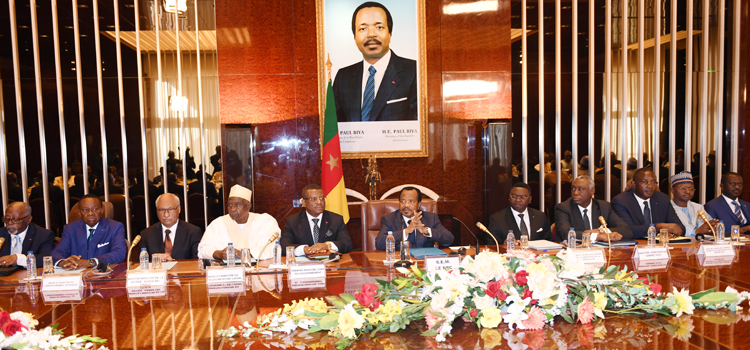 Members of the 4 January 2019 Government have received a plan of action from the Head of State on the effective implementation of policies designed for the "Mandate of Great Opportunities".
His Excellency Paul BIYA diligently issued concrete directives to the new cabinet on 16 January. This was during a Council of Ministers meeting held at the main conference hall of the Unity Palace.   
The President of the Republic dwelt at length on priority areas such as the attainment of economic emergence, youth empowerment, decentralisation, peace, security and unity.
Prime Minister Joseph Dion Ngute made a brief statement to reporters after the meeting. The Head of Government highlighted that President Paul BIYA reassured the Members of Government, while accentuating on the respect of hierarchy, a spirit of collegiality, and hard work.
The PM said there are many important challenges to tackle.
He explained that his team will concentrate on: security and the maintenance of peace in the country; the execution of the economic programme of Cameroon so as to get to emergence in 2035; and of course the realisation of programmes for the youth to ensure that they are satisfied and can fulfil their potentials.