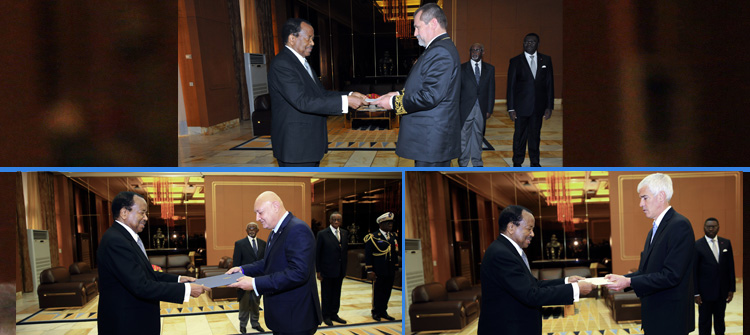 In continuation of the dense diplomatic agenda of the Head of State, the Ambassadors of the Russian Federation, Egypt and the United States of America presented their accreditation letters to His Excellency Paul BIYA in three separate ceremonies on Friday 22 December 2017 at Unity Palace.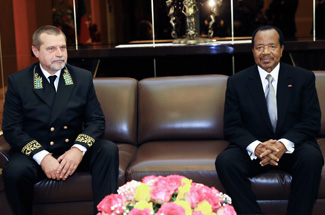 H.E. Anatoliy Gennadievitch BASHKINE, the new Ambassador of the Russian Federation to Cameroon opened the day as he presented the letters appointing him to Yaounde to the Head of State. He is determined to strengthen the cooperation ties between Yaounde and Moscow. Russia has notably been assisting Cameroon in the fight against the terrorist group Boko Haram and in the handling of refugees resulting from this and other conflicts in the region.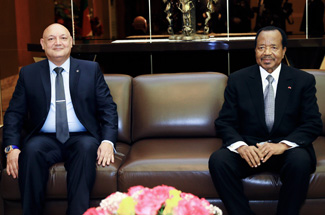 The new Ambassador of Egypt to Cameroon, H.E. Medhat Mohamed KAMEL ELMELIGY took his turn at mid-day to present his letters of accreditation to President Paul BIYA. The Egyptian diplomat, whose country was the first African and Arab country to recognise the independence of Cameroon in 1960, has since been a close friend. The two countries have close economic and political links as they both belong to the African Union and the Islamic Conference.
Cameroon and the United States of America also have very close cooperation links. The new American Ambassador, H.E. Peter Henry BARLERIN was the third diplomat to be received by the Head of State this Friday. America has been giving strong support to our defence and security forces, as is testified by the presence of over 300 American soldiers on Cameroonian soil. Their logistics support has also enabled our defence forces in the fight against Boko Haram.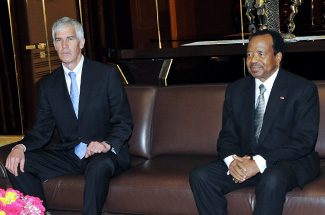 In the economic domain, the ever increasing investments of American companies in Cameroon are testimony of the good relations between the two countries. Thanks to their presence in domains such as hydrocarbons, air and rail transport as well as energy, many jobs have been made available for so many Cameroonians.