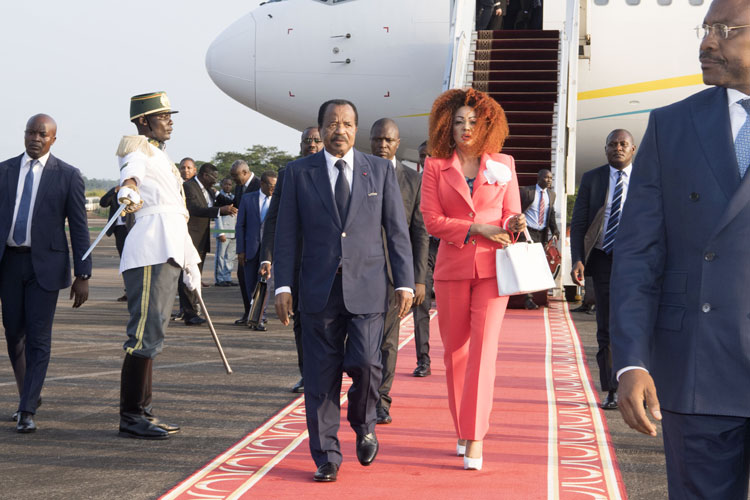 President Paul BIYA and First Lady Chantal BIYA returned to Cameroon on Friday 5 July 2019 after a two-week private stay in Europe. Millions of people gathered along the Head of State's itinerary – the Nsimalen International Airport to the Unity Palace – to ensure a grand homecoming to the Presidential Couple.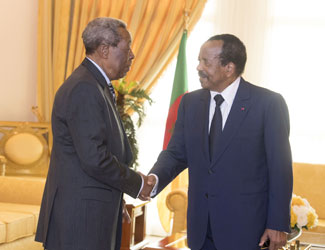 The President and his wife were welcomed at the tarmac of the airport by top State officials including: the President of the Senate – Marcel Niat Njifenji; the Speaker of the National Assembly – Right Honourable Cavaye Yeguie Djibril; the Prime Minister, Head of Government – Joseph Dion Ngute; and the Secretary General at the Presidency of the Republic – Minister of State Ferdinand Ngoh Ngoh. His Excellency Paul BIYA later held reassuring talks with each of them at the Presidential Pavilion of the airport. Mrs Chantal BIYA also met with some spouses of her husband's close collaborators in an adjacent room.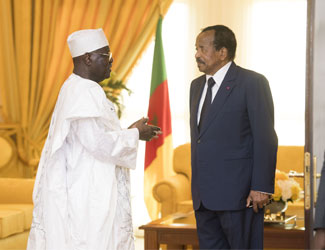 On their way to the Unity Palace, President Paul BIYA and the First Lady were cheered by an impressive crowd comprised of traditional dance groups from all the regions of Cameroon; and members of some political parties such as the CPDM, the UNDP, the UPC and the FSNC. Mammoth crowds of people equally rallied at key junctions and roundabouts in Yaounde with some holding large effigies of President Paul BIYA, while others clapped enthusiastically.
The Presidential Couple looked deeply moved by the grandiose style of the hero's welcome as they gleefully waved at the population who stormed both sides of the streets to express their gratitude.