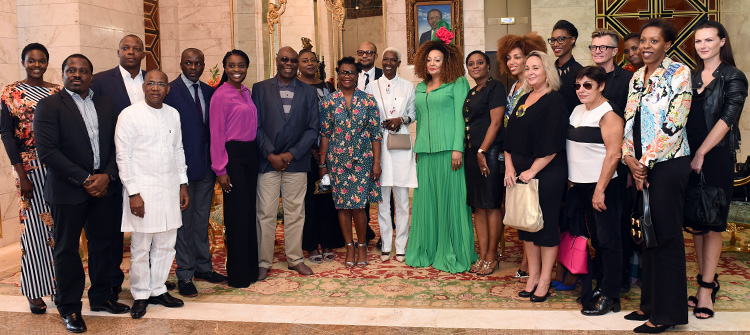 Anna NGANN YONN, a Cameroonian designer and organiser of the fashion show K-Walk, led a delegation of artists to an audience with First Lady Madam Chantal BIYA at Unity Palace on Thursday 5 November 2015. In attendance at the audience at the East Wing of Unity Palace were a group of models, designers and musicians, all from different backgrounds.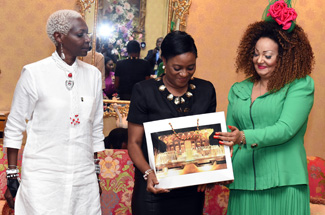 Speaking to the press at the end of the audience, the leader of the delegation Madam Anna NGANN YONN thanked the First Lady for her total availability and for honouring them with the audience. She disclosed that they took advantage to explain the project of the K-Walk to the First Lady and were grateful for the motivation and encouragement she had given them.
Manu DIBANGO, the ace Cameroonian musician accompanied the delegation that came to Unity Palace.
In her usual generosity, Madam Chantal BIYA offered marvellous souvenir gifts to each of the artists.