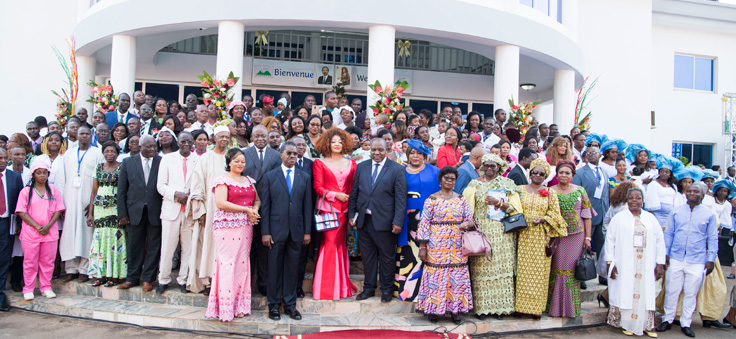 The First Lady, Mrs. Chantal BIYA has distributed a multitude of Christmas gifts to over 100 children at the premises of the Applied Research, Endoscopic Surgery and Human Reproduction Hospital Centre (CHRACERH). This was during a massively attended Christmas Tree Lighting ceremony organised on 22 December 2018.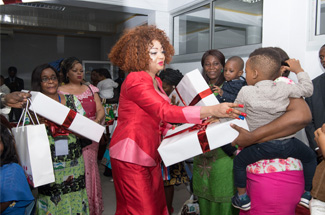 Children delivered at CHRACERH since 2015 and those of staff members were the happy recipients.
Mrs. Chantal BIYA also made a guided tour through the treatment areas of the hospital. She had convivial conversations with the patients and mothers who recounted their short stories of struggle and triumph over infertility. Those with babies seized the opportunity to thank the First Lady for her foresight, which led to the creation of the hospital that has given hope to people suffering from sterility.
It should be recalled that the highly-professional staff of CHRACERH recorded a medical miracle in October 2018 when it successfully delivered a 62-year-old woman of a baby girl.
The ceremony ended with a group photograph.