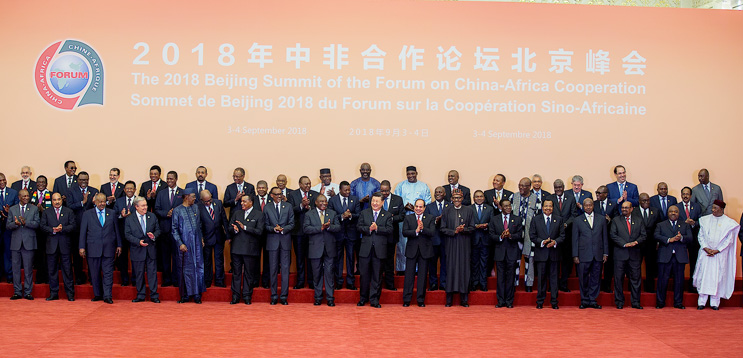 Eight major initiatives will henceforth guide the 18-year-old multilateral cooperation between China and Africa, under the framework of the Forum on China-Africa Cooperation (FOCAC). President Xi JINPING – co-chair of the 2018 Summit of Heads of State and Government announced on 3 September in the Great Auditorium of the Great Hall of the People.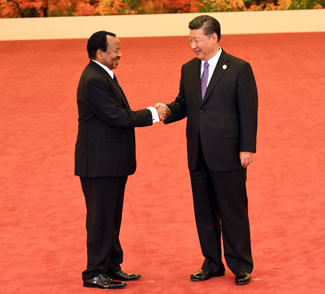 The Chinese leader presented a keynote address in the presence of President Paul BIYA of Cameroon, other African leaders, and representatives from 27 international and regional organisations. He said the new initiatives will target: industrial promotion; infrastructural connectivity; green development; capacity-building; healthcare; human and cultural exchanges; and peace and security.  
H.E. Xi JINPING pledged the sum of 60 billion U.S. dollars to finance the three-year ambitious idea, designed to provide training and job opportunities to young people in Africa.
Four other personalities mounted the rostrum in the following order: President MATAMELA Cyril RAMAPHOSA of South Africa – co-Chair of the 2018 FOCAC; President Paul KAGAME of Rwanda – Chairperson of the African Union; UN Secretary-General Antonio GUTERRES; and Mr MOUSSA Faki MAHAMAT, Chairperson of the AU Commission. They spoke unequivocally in support of China′s Belt and Road Initiative and the FOCAC.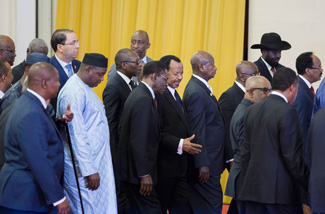 It should be noted that this high-level meeting, the third of its kind, is holding under the theme ″China and Africa: Toward an even stronger community with a shared future through win-win cooperation.″
President Paul BIYA′s participation at Monday′s opening ceremony was vitally important. Cameroon is among the top beneficiaries of China′s Belt and Road Initiative. Cameroon equally supports the One-China policy.