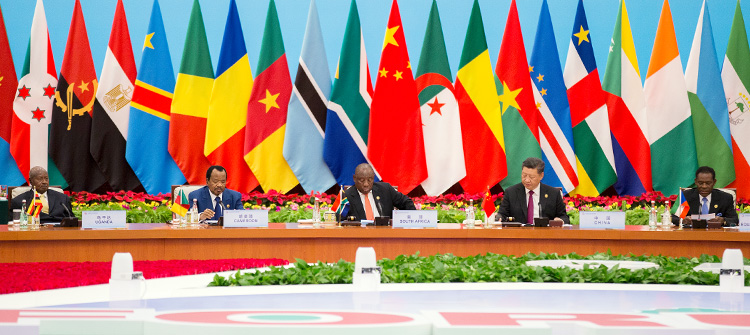 The President of the Republic, His Excellency Paul BIYA has endorsed the Beijing Declaration and a three-year action plan adopted at the end of the third summit of Heads of State and Government of the Forum on China-Africa Cooperation (FOCAC). The Head of State made the announcement during the first high-level roundtable chaired by President Xi JINPING on 4 September 2018 at the Great Hall of the People.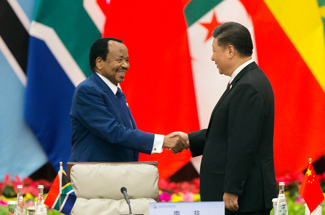 "FOCAC is an important platform for dialogue and an effective mechanism for cooperation between China and African countries, based on solidarity and mutual respect," President Paul BIYA acknowledged. He said this strategic partnership has yielded positive outcomes and tangible achievements in the political, social, economic and infrastructural spheres.
Cooperation between China and Africa is crucial for global balance. Thus, it was without doubt, that the Head of State hailed President Xi Jinping's "New Silk Road Belt and Maritime Silk Road Initiative", which will further interconnect the peoples of Asia, Europe and Africa.
Cameroon's President seized the opportunity to invite the Chinese private sector, known for its dynamism, to invest more in Africa.
H.E. Paul BIYA also welcomed the fact that at the multilateral level, Africa and China have a broad convergence of views on regional and international affairs, peaceful resolution of conflicts, non-interference in internal affairs and respect for the territorial integrity of States.
"Upholding such principles remains a contributory factor to international peace and security, he emphasised.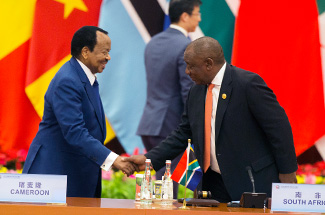 President Paul BIYA was speaking a day after H.E. Xi JINPING's highly acclaimed keynote address in which he officially launched a three-year plan – comprised of eight major initiatives, aimed at building an even closer China-Africa community with a shared future. China pledged 60 billion U.S. dollars to finance the ambitious plan hinged on industrial promotion; infrastructural connectivity; green development; capacity-building; healthcare; people-to-people exchange; and peace and security.   
H.E. Paul BIYA extended hearty and fraternal congratulations to his Chinese counterpart and President Cyril RAMAPHOSA of South Africa – in his capacity as FOCAC Co-Chair, on the remarkable growth of China-Africa relations. He expressed his conviction that FOCAC's next African Co-Chair, President Macky SALL of Senegal will strengthen these relations to a more strategic level.