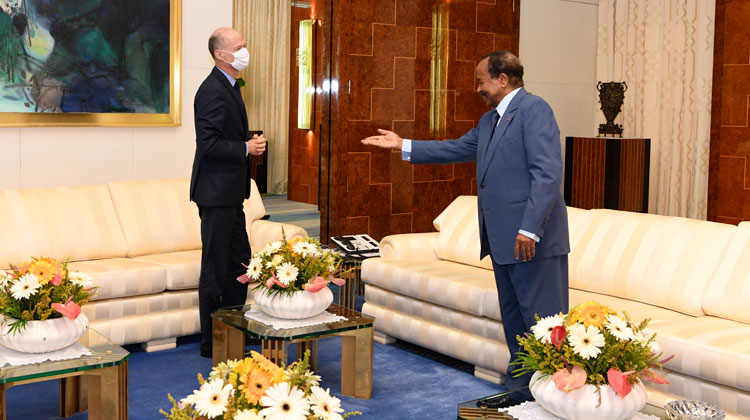 The Head of State held an extensive and fruitful discussion on 16 April 2020 with His Excellency Christophe Guilhou on the fight against the coronavirus pandemic in Cameroon, France and the world.
President Paul BIYA was briefed on the efforts made by France through the G7 and G20 – regarding the alleviation of the debt of some countries including Cameroon.
The French Ambassador revealed that a debt moratorium of 230 billion Francs CFA has been accorded to Cameroon (France's input represents FCFA 60 billion).
The Head of State seized the opportunity to thank President Emmanuel Macron.
Ambassador Christophe Guilhou also highlighted all the efforts made by France regarding the fight against the pandemic in terms of providing medication, support to patients, medical tests and research. He noted that France is committed to facilitate and enhance research and efforts against the pandemic in collaboration with Cameroonian researchers.
Humanitarian assistance was equally envisaged to alleviate the economic consequences of the pandemic on the economy of Cameroon.
Both personalities also discussed on the socio-political situation in the North-West and South-West Regions.