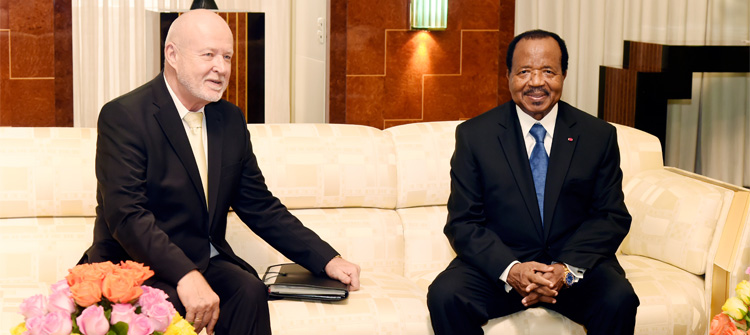 The Government of the Russian Federation has expressed its readiness to become an international partner with the Republic of Cameroon in the fight against piracy in the Gulf of Guinea.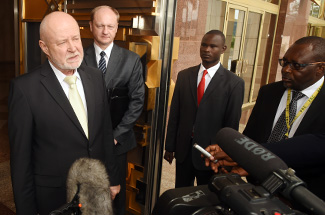 Details of this assistance were revealed to the President of the Republic, His Excellency Paul BIYA, by the Russian Ambassador to Cameroon, Nicolay Ratsiborinsky on Monday 5 June 2017 at the Unity Palace.
Both personalities equally made an assessment of existing and prospective economic accords between both countries.  
In addition, Ambassador Nicolay Ratsiborinsky said it was an opportunity to inform the Head of State about Moscow's positive appraisal towards the preservation of peace and stability in the North West and South West Regions.
He said Russia is satisfied with the "comprehensive, wise, human and flexible" measures taken by Cameroonian authorities to settle the demands of Anglophone lawyers and teachers.