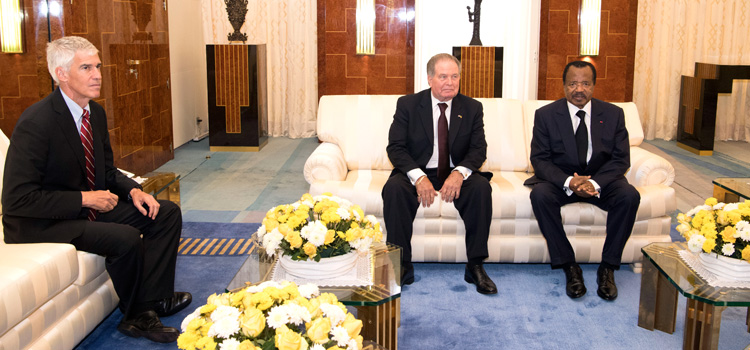 Michael T. Mason, Chairman of the Board of Directors and Chief Executive Officer of Geovic Mining Corporation was received in audience by the President of the Republic, His Excellency Paul BIYA at Unity Palace on 25 July 2019.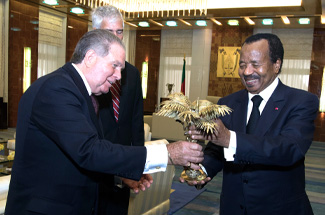 For close to an hour, the manager of the U.S. Company exchanged views with the Head of State on Geovic's complete readiness to exploit cobalt, nickel and manganese in the East and South Regions of Cameroon.
Michael Mason revealed to reporters at the end of the talks with the Head of State that the group intends to execute a long term project, with at least a 40-year lifespan and an initial investment worth over 400 million U.S dollars.
He thanked President Paul BIYA for his support, vision for the future and his patience with the development of the project.
"We are very much thankful for the support we've had from the Head of State. He is a very supportive person," he explained.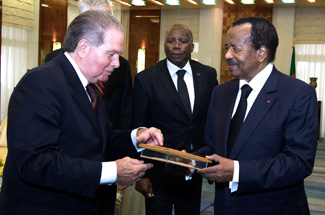 The Geovic boss noted that they plan to employ about 700 people, provide schools for training and colleges for technology transfer in order to develop the industry in Cameroon.
He emphasised that they wish to do this very professionally.
"It is very important for a successful international investment that we develop in coordination with the country in a very positive manner and that we transfer that technology," he concluded.
Michael Mason was accompanied to the Unity Palace by the U.S. Ambassador to Cameroon, H.E. Peter Henry Barlerin.