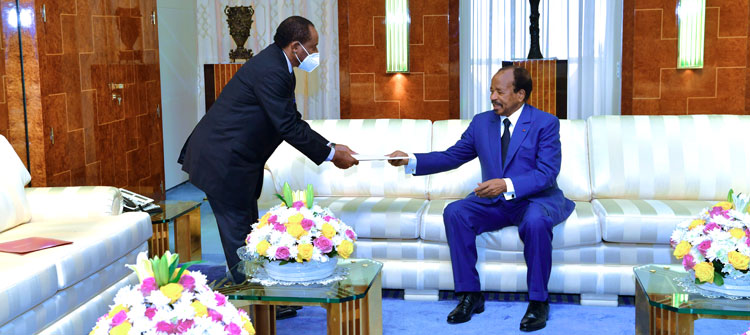 President Paul BIYA received a special message of solidarity from his Equatoguinean counterpart - President Teodoro Obiang Nguema Mbasogo on Tuesday 22 December 2020.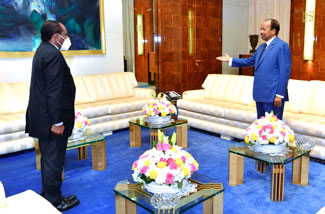 The fraternal memo was delivered at the Unity Palace by the Republic of Equatorial Guinea's Minister of State for Regional Integration, H.E. Baltasar Engonga Edjo'o. He was accompanied by Mr Cándido Ncogo Engono Nchama, Vice Minister of Defence.
Speaking to reporters at the end of the 45-minute audience, the special envoy expressed his delight with the excellent bilateral and sub-regional ties that exist between Yaounde and Malabo.
H.E. Baltasar Engonga Edjo'o said the constant high-level consultation is proof that both countries are determined to address the security, economic and health challenges in the Economic and Monetary Community of Central Africa (CEMAC).