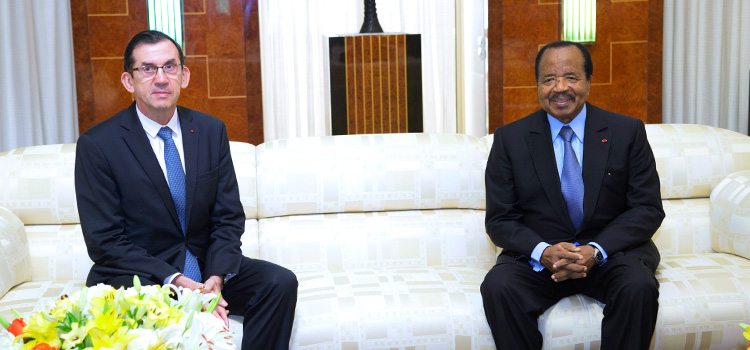 The President of the Republic, His Excellency Paul BIYA granted an audience to the French Ambassador to Cameroon – H.E. Gilles Thibault on 6 December 2018.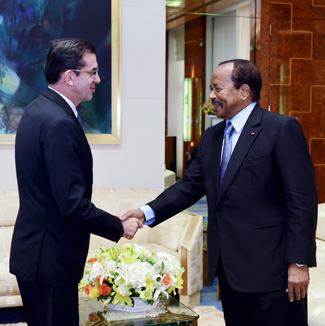 For close to three hours, the Head of State and his guest exchanged on a wide range of issues including the creation, on 30 November 2018, of the National Disarmament, Demobilisation, and Reintegration Committee (NDDRC). Ambassador Gilles Thibault congratulated President Paul BIYA and expressed optimism that his decision to establish the NDDRC and the CFAF 12.7 billion Emergency Humanitarian Assistance Plan are steps, which will open a pathway to dialogue, reconciliation, and the return of peace in the North-West and South-West Regions.
Both personalities made a full panoramic review of the excellent cooperation ties existing between Cameroon and France. They talked about the construction of the Nachtigal Dam, the giant strides of the Multinational Joint Task Force against Boko Haram, the political situation in Gabon, and the Yellow Vest protest in France, amongst several other issues.