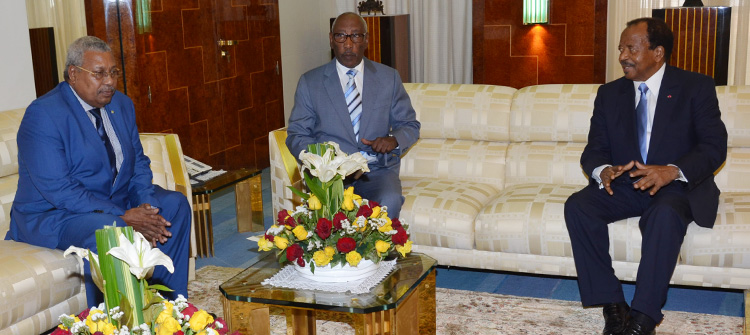 Chad's Minister of Production, Irrigation and Agricultural Equipment, Mr. Asseid Gamar Sileck was received in audience on 25 October 2017 by the President of the Republic, His Excellency Paul BIYA.
The Chadian emissary was bearer of a sealed message from President Idriss DEBY ITNO to his Cameroonian counterpart.
The Head of State, it was revealed, has been invited to Ndjamena, where leaders of the Central African Economic and Monetary Community (CEMAC) would converge for an extraordinary summit.