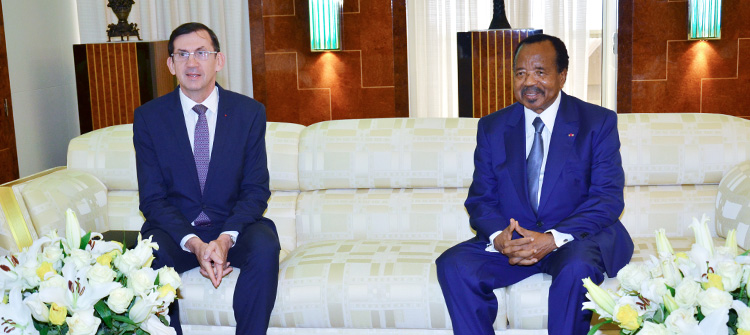 His Excellency Paul BIYA held talks with the French Ambassador to Cameroon – H.E. Gilles Thibault at the Unity Palace on 2 August 2018.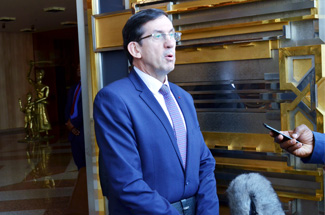 Ambassador Gilles Thibault disclosed after the one-hour-forty-five-minute audience that they discussed on a wide range of issues including the first-ever Paris Peace Forum – convened by French President Emmanuel MACRON. This annual gathering of Heads of State and Government – aimed at promoting peace – will run from 12-14 November 2018. This will equally mark the commemoration of the Armistice Centenary – 100 years after a ceasefire was signed at Compiègne to end the First World War.
The excellent bilateral ties between Yaounde and Paris were reviewed, and the Head of State congratulated the French football squad – winners of the 2018 FIFA World Cup in Russia.
Security threats from the Far North, East, South-West and North-West Regions were equally raised during the audience. The French Diplomat acknowledged Cameroon's remarkable role in the fight against the Boko Haram terrorist group.
H.E. Gilles Thibault hailed the Government for its outstanding hospitality towards refugees from Nigeria and the Central African Republic. Consequently, he made an appeal for Cameroonians to engage in peace, unity and togetherness. He said Cameroon's peace and diversity – precious assets for development – must be preserved through the promotion of dialogue.