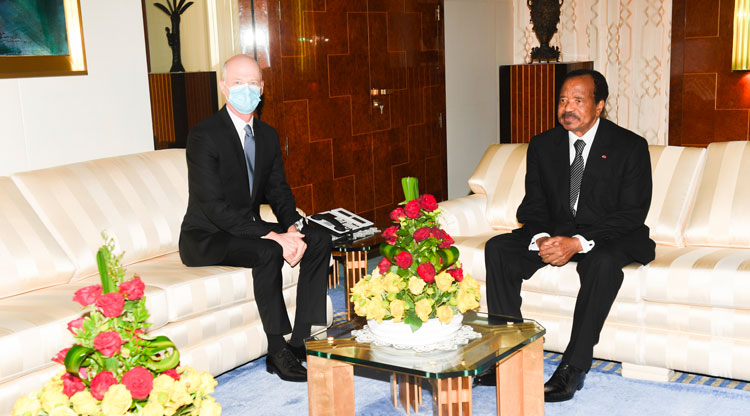 The historic bilateral relationship that exist between Cameroon and France remains intact. This was disclosed by French Ambassador Christophe Guilhou following a Unity Palace audience granted him by the President of the Republic, His Excellency Paul BIYA on 27 May 2022.
Speaking to reporters after the almost one hour thirty minutes meeting, the French Diplomat praised the longstanding, cordial and fruitful cooperation ties of both countries.
"Cameroon is still a friend of France and France is still a friend of Cameroon. We have a very substantial cooperation. The idea is to foster even more the cooperation and the friendship between Cameroon and France," he emphasised.
Ambassador Christophe Guilhou indicated that they discussed principally on current international affairs – the situation in Europe (Ukraine) – and its consequences on the world economy, Africa and Cameroon specifically. This was followed by an exchange of views on the regional scene – in Africa and in the central African sub-region. Last but not least was an appraisal of the excellent cooperation ties between Yaounde and Paris.