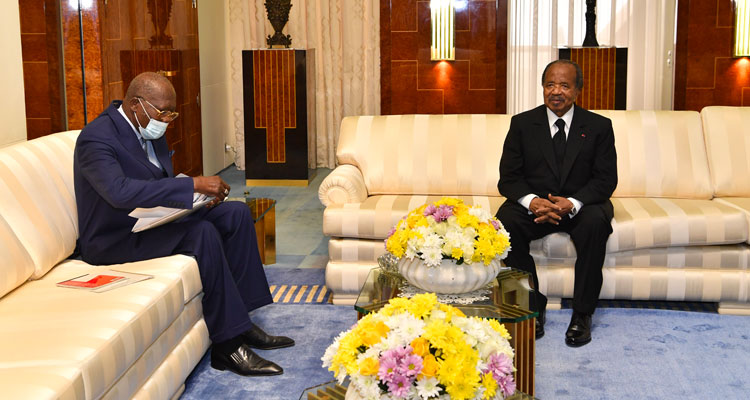 President Paul BIYA has given judicious directives aimed at reviving the Mbalam-Nebeba iron ore project – jointly run by the Republic of Cameroon and the Republic of Congo. This was disclosed following an audience granted to Pierre Oba, Congolese Minister of State for Mines and Geology on 31 May 2021 at the Unity Palace.
Minister Pierre Oba expressed satisfaction with the Head of State's attention and position on the subject that is in synchronisation with the measures taken by his Congolese counterpart - President Denis SASSOU NGUESSO – for the common interest of the population of both countries.
Multiple setbacks were recorded during the development of the trans-border project under the execution of Sundance Resources – an Australian mining company. This led to the revocation of their contract and a halt on exploitation activities.
The two brotherly and friendly countries are therefore determined to forge ahead together for the resuscitation of the project in strict respect of the mining codes of both countries.