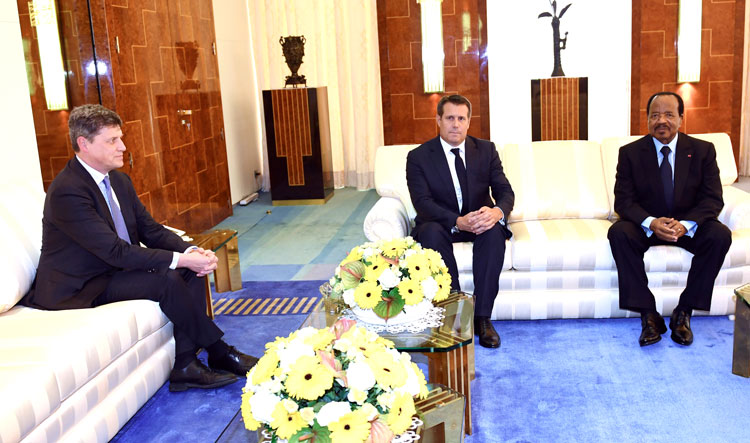 The Ambassador of the Swiss Confederation to Cameroon, Pietro Lazzeri was received in audience by the President of the Republic, His Excellency Paul BIYA on Wednesday 22 May 2019.
Ambassador Pietro Lazzeri was accompanied to the Unity Palace by Mr Antoine de Saint-Affrique, the Chief Executive Officer of the Barry Callebaut food processing company.
It was disclosed at the end of the audience that the chocolate producing giant has expressed its desire to train young Cameroonians in its area of interest. The Barry Callebaut Company, through SIC Cacaos, is greatly involved in the agro-processing industry; especially in the production of cocoa products in Cameroon.
On another note, the Swiss Diplomat reiterated his country's interest to help the Government in its incessant search for the restoration of normalcy in the North-West and South-West Regions.