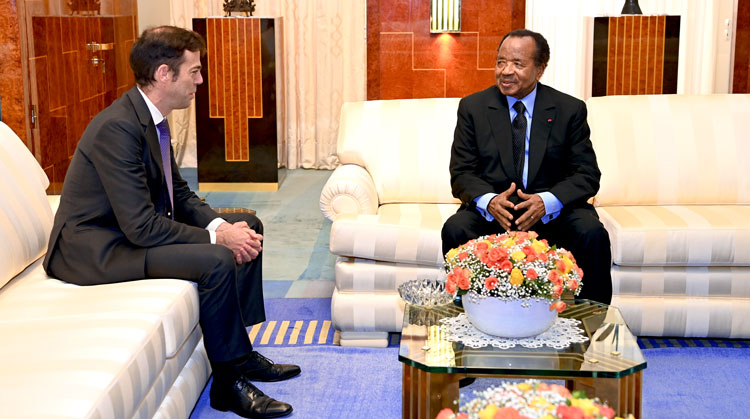 President Paul BIYA granted an audience at Unity Palace on 8 November 2022 to Franck Paris, Special Adviser to the French Presidency for Africa.
The emissary was bearer of a sealed message from President Emmanuel MACRON to his Cameroonian counterpart.
Mr Franck Paris was accompanied by General Thierry Marchand, the new French Ambassador to Cameroon. Andre Ekoumou Magnus, Cameroon's Ambassador to France was also in attendance at the audience.
Last July, during an official visit to Cameroon by the French Head of State, Yaounde and Paris arrived at a consensus to reinforce the longstanding and excellent diplomatic and cooperation ties that exist between Cameroon and France.