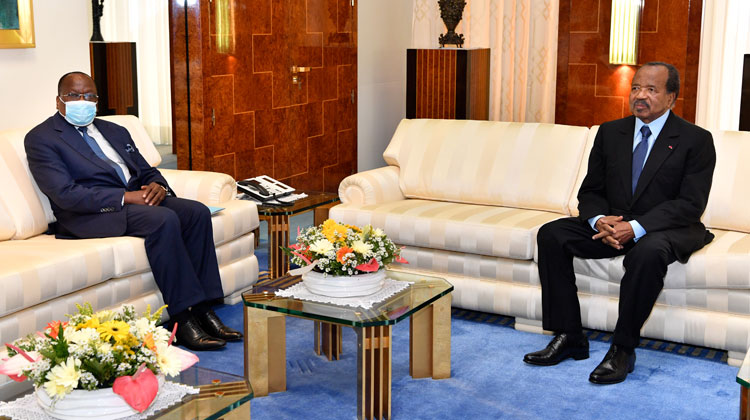 The Special Representative of the UN Secretary-General and Head of the UN Regional Office for Central Africa, Mr François Louncény Fall was received in audience at the Unity Palace on 13 May 2020 by the President of the Republic, His Excellency Paul BIYA.
It was an occasion for both personalities to discuss the security situation in the sub-region, integration within the Economic Community of Central African States (ECCAS), and the measures taken by the Government of Cameroon to curb the spread of the COVID-19 pandemic.
Mr François Louncény Fall seized the opportunity to present Mr Antonio Guterres' concern and support towards Cameroon's fight against the novel coronavirus.
President Paul BIYA and his guest also discussed some other issues affecting Cameroon; especially the socio-political situation in the North-West and South-West Regions.
Speaking to reporters after the one-hour audience, Mr François Louncény Fall said he was very encouraged by President Paul BIYA's availability to continue to work for the stability and unity of the country.