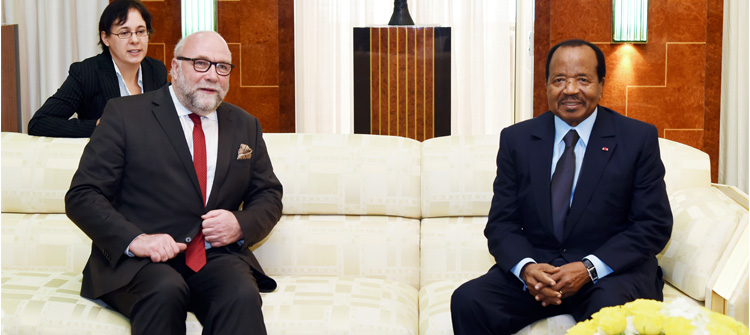 The President of the Republic, His Excellency Paul BIYA has granted an audience to Mr. Günter Nooke, the German Chancellor's Personal Representative for Africa in the Ministry for Economic Cooperation and Development. They met at the Unity Palace on 15 February 2018.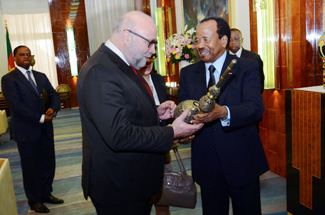 Speaking to reporters after the audience, Angela Merkel's emissary said cooperation ties between both countries were reviewed during the close to one-hour meeting with the Head of State. Germany, he noted, is prepared to deepen these ties; vis-à-vis the recommendations of the African Union – European Union Summit in Abidjan last year.
Concerning the socio-political challenges in the North West and South West regions, Mr. Günter Nooke stressed that the Federal Republic of Germany is solidly in favour of measures linked to the effective implementation of decentralisation in Cameroon. 
Mr. Günter Nooke was accompanied by Germany's Ambassador to Cameroon, H.E. Hans-Dieter Stell.