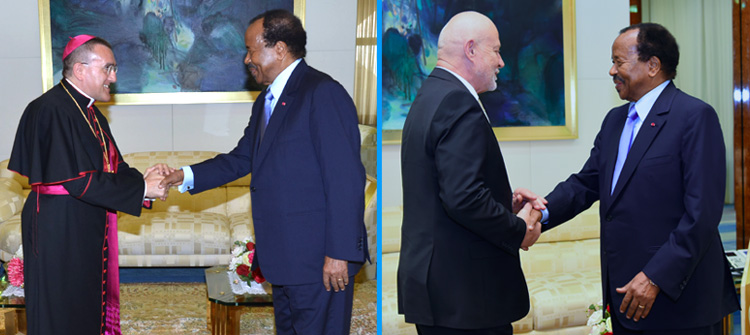 The President of the Republic, His Excellency Paul BIYA has granted separate audiences to the Apostolic Nuncio – His Lordship Piero PIOPPO, and the Russian Ambassador – H.E. Nicolay RATSIBORINSKY.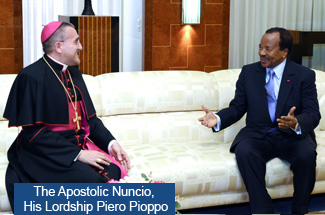 Both diplomats met the Head of State at the Unity Palace on 26 October 2017 to mark the end of their mandates to Cameroon.
Mgr. Piero PIOPPO said he was satisfied with the longstanding and excellent relationship that exists between Yaounde and the Vatican. The climax of his eight-year stay, he recalled, was the signing of an accord on the legal statutes of the Roman Catholic Church between the Holy See and Cameroon in 2014.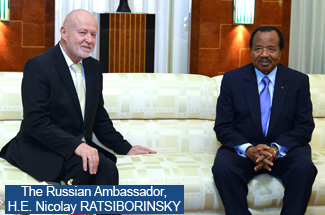 On his part, H.E. Nicolay RATSIBORINSKY presented his gratitude to President Paul BIYA for his constant support to all Russian Ambassadors. The Diplomat who spent nearly seven years in Cameroon acknowledged the growing rapprochement between Yaounde and Moscow. Thus, he expressed optimism that bilateral relations will witness a peak in 2018, with a planned visit by H.E. Paul BIYA to the Russian Federation.