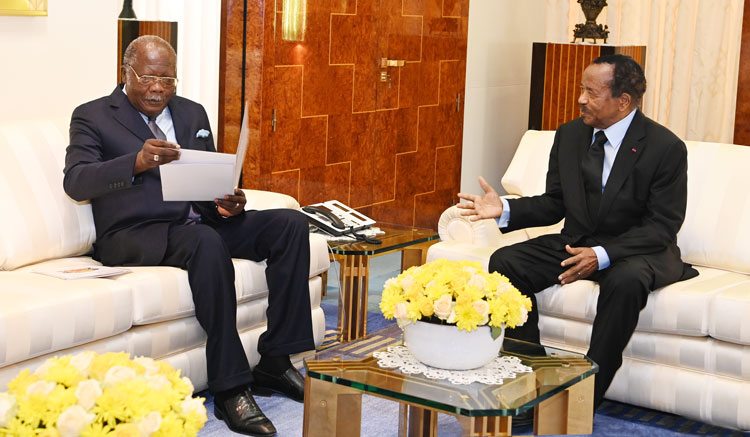 The mega iron ore exploitation project by Cameroon and Congo has received another boost following an audience granted by the President of the Republic to Pierre Oba, Congo's Minister of State for Mines and Geology on 2 February 2023. Both personalities exchanged principally on the progress of the Mbalam-Nabeba iron ore project.
This audience is in consonance with President Paul BIYA's message to the nation on 31 December 2022 in which he announced the start of major mining projects.
The Congolese envoy told reporters at the end of the meeting that he conveyed President Denis Sassou Nguesso's message of condolence following the passing away of Gabriel Dodo Ndoke, Cameroon's Minister of Mines and Technological Development, who played a major role in the evolution of the project.
President Paul BIYA gave new directives and reassured that the passing of Minister Ndoke will not hamper the advancement of the project. Thus, both countries and their partners should redouble their efforts for its success.
Talking about the current state of affairs, Minister Pierre Oba noted that the project that witnessed a slow pace due to the exigencies of the COVID-19 pandemic will restart with the gradual resumption of economic activities.