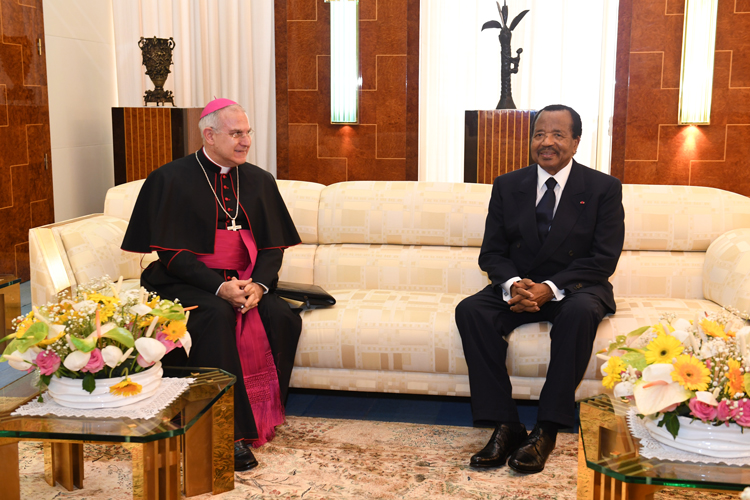 The President of the Republic, His Excellency Paul BIYA has received a special message from Pope FRANCIS. This was delivered by the Apostolic Nuncio to Cameroon and Equatorial Guinea, Monseigneur Julio MURAT on 18 March 2019 during an audience at the Unity Palace.
The Holy Father has assured the Head of State of his prayers for Cameroon. He also expressed his solicitude to find a just and pacific solution for the crisis in the North-West and South-West Regions.
The Apostolic Nuncio emphasised that the Catholic Church will continue to contribute in the promotion of peace in Cameroon.