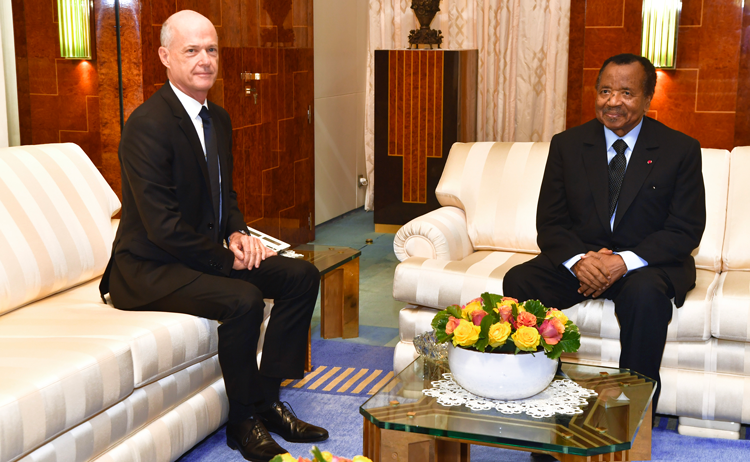 The President of the Republic, His Excellency Paul BIYA granted an audience to bid farewell to the outgoing French Ambassador Christophe Guilhou at Unity Palace on 27 September 2022.
Speaking to reporters after the one hour 30 minutes audience, Ambassador Christophe Guilhou thanked the Head of State for his hospitality throughout his three-year stay in Cameroon.
As usual, both personalities had a frank dialogue on current international affairs, bilateral relations between Cameroon and France, and the socio-political and economic situation in Cameroon.
The French Diplomat appreciated the diversity and richness of Cameroon and its population. He said it was a privilege to exchange with Cameroonians from all walks of life.
This accessibility, he noted, helped him to understand the complex nature of the country and deepen the historic and excellent ties that exist between Yaounde and Paris. It also facilitated the official visit of French President Emmanuel MACRON in July.