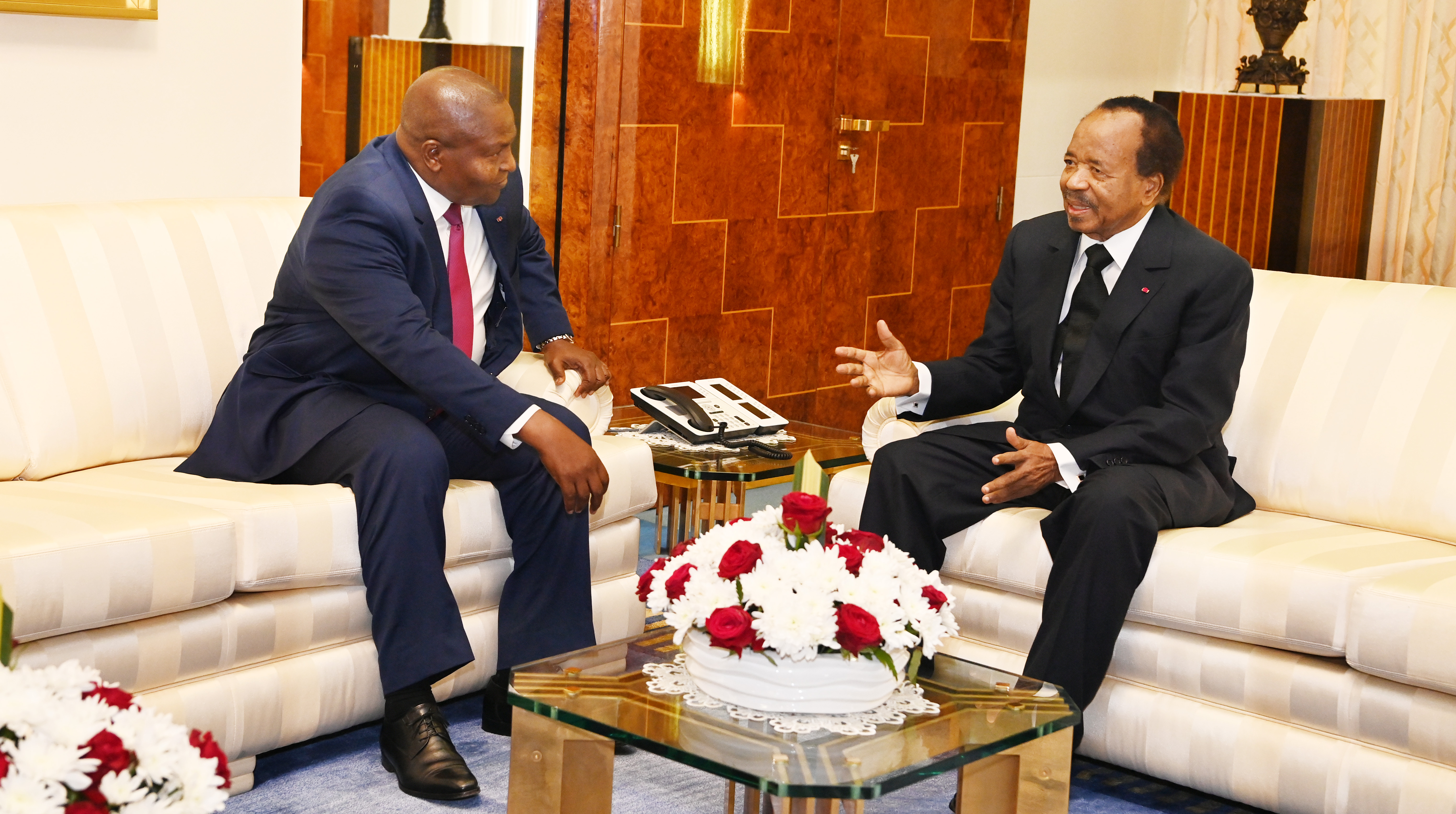 The President of the Republic His Excellency Paul BIYA and his counterpart of the Central African Republic, Faustin Archange TOUADERA had discussions at the Unity Palace on Saturday 29 April 2023 on several issues of interest to both countries. The audience that lasted over two hours, was an opportunity for the leaders of Cameroon and Central African Republic to make an overview of relations between the two neighbouring countries.
The leader of the Central African Republic arrived Cameroon on Saturday afternoon, on the invitation of President Paul BIYA and was received at the Nsimalen International Airport by the Director of the Civil Cabinet of the Presidency of the Republic, Minister Samuel Mvondo Ayolo. After a brief stop at the Hilton Hotel downtown Yaounde, he proceeded to Unity Palace of the high level talks.
The visit comes shortly after the President of the Central African Republic was in Cameroon last month for the CEMAC Heads of State Conference that took place on 17 March 2023. The Summit ended with President Paul BIYA handing over the CEMAC flag, a symbol of the leadership of the sub-regional organisation, to President Faustin Archange TOUADERA. The visit is surely a sign of the desire to work in close collaboration with one another.